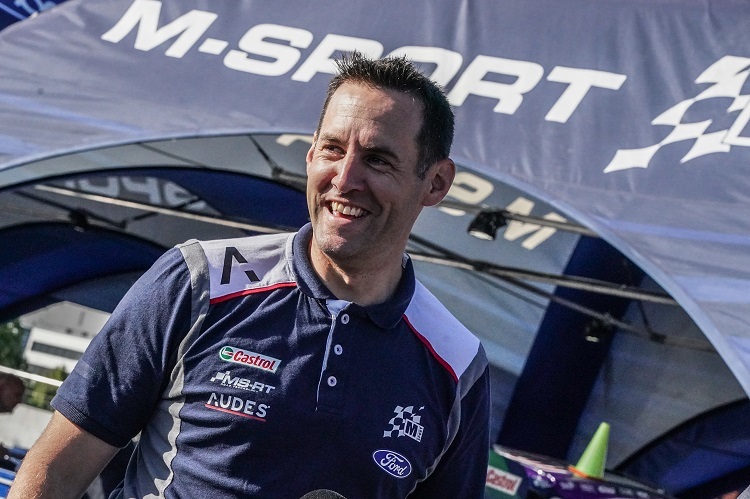 A trio of Ford Puma Hybrid Rally1 returns to the tarmac this week as the Ypres Rally Belgium, round ninth, makes its second appearance in 2022 as part of the FIA ​​World Rally Championship (WRC).
After recovering from a difficult event in Finland, the M-Sport team is ready to tackle some of Europe's most famous tarmac roads – with 20 special stages and a total of 282 kilometers of competition, all centered around the historic market town of Ypres.
Teams will find flat but unyielding farmland there and will need to watch out for the drainage ditches right next to the slopes. As if that wasn't challenging enough, heat two gets all the more treacherous as conditions vary wildly between cars as dirt is kicked up and thrown onto the track.
M-Sport's Craig Breen travels to Belgium buoyed by his second overall finish at last year's event. This year is Breen's sixth appearance at Ypres, including an overall win in 2019. Confident on tarmac and with comprehensive notes from previous years, the Irishman will put in a strong performance this week.
Practically the home rally of Adrien Fourmaux, whose parents' house is only 40 km from the service park, the technical tests are familiar territory for the young Frenchman. Competing in a Fiesta WRC at the event last year, Fourmaux set impressive pace in the early stages and hopes to do the same this week. Following his debut last year, Gus Greensmith will be making his second appearance in Ypres, this time with co-driver Jonas Andersson. After making his Rally1 debut at Rally Finland last week, Jari Huttunen will be back at the wheel of his Ford Fiesta Rally2 in Ypres. The young Finn will compete again in the WRC2 category after taking class victory in his first-ever outing in Belgium last year.
Team Principal Richard Millener, Team Principal, said: "It was the shortest time between rallies of the season and I have to commend the efforts of the team who have worked tirelessly to ensure we get the cars ready on time. We were all motivated by the pace Craig, Adrien and Gus have shown at this event before. As the rally is closest to home, most of our team will be going to Ypres and I suspect many fans will be making a similar trip. It was fantastic to see the fans back on the slopes, many of whom have stood by us through good times and bad, and I look forward to seeing many of them again this week. We are confident for this rally. We know the Puma is strong on tarmac so let's see what we can do and if we can head back to Cumbria with some silver in the boot."
Craig Breen said: «It's nice to come back to Ypres, it's always a rally I like. I've been there a few times now and last year it went really well. We were fighting for the win the whole time and I had good speed. We also won the event in 2019 before it was included in the World Championship, so we have some good memories there. We're looking forward to the rally, hopefully we can get a good result and show the car's speed, it's shown its pace on tarmac from the start so let's see what we can do."
Adrien Fourmaux commented: "I'm delighted to be back in Ypres and on tarmac in a truly technical rally. There are many different grip levels here and many junctions where we need to be quick and efficient. There are a lot of really fast passages that are quite narrow and have little grip at the entrance, so we have to be very focused there. It's my next rally of the season less than an hour from my house so I'm hoping to see a lot of fans and really enjoy the moment. My goal this week is just to get some confidence back on tarmac and finish the rally in a decent position."
Gus Greensmith said: "Ypres is a very difficult and unique rally because there is very little room for error as ditches line every single road and the roads themselves are very narrow. It's a tricky rally to participate in, even if it seems very easy on paper. We've had a good car on tarmac all year, so we're hoping to use that well and get a good result."
Jari Httunen commented: "Finland was a very exciting event for me and a really big challenge, but it will be nice to get back into Rally2 at this event. We had a strong performance here in Belgium last year and the format will be more or less the same so we hope to build on what we know to get another good result. We'll have to take some time to get used to the car again, but then we'll see what happens."
| | | |
| --- | --- | --- |
| | Drivers' championship standing after 8 of 13 rounds | |
| position | Team/Nat/Vehicle | Points |
| 1 | Kalle Rovanperä (FIN), Toyota | 198 |
| 2 | Ott Tanak (EE), Hyundai | 104 |
| 3 | Thierry Neuville (B), Hyundai | 103 |
| 4 | Elfyn Evans (UK), Toyota | 94 |
| 5 | Takamoto Katsuta (J), Toyota | 81 |
| 6 | Craig Breen (UK), Ford | 64 |
| 7 | Esapekka Lappi (FIN), Toyota | 42 |
| 8th | Sebastien Loeb (F), Ford | 35 |
| 9 | Sebastien Ogier (F), Toyota | 34 |
| 10 | Dani Sordo (E), Hyundai | 34 |
| 11 | Gus Greensmith (UK), Ford | 34 |
| | | |
| --- | --- | --- |
| | Manufacturers' World Championship standing after 8 of 13 runs | |
| position | Team/Nat/Vehicle | Points |
| 1 | Toyota Gazoo Racing WRT | 339 |
| 2 | Hyundai Shell Mobis WRT | 251 |
| 3 | M Sport Ford WRT | 174 |
| 4 | Toyota Gazoo Racing WRT NG | 89 |