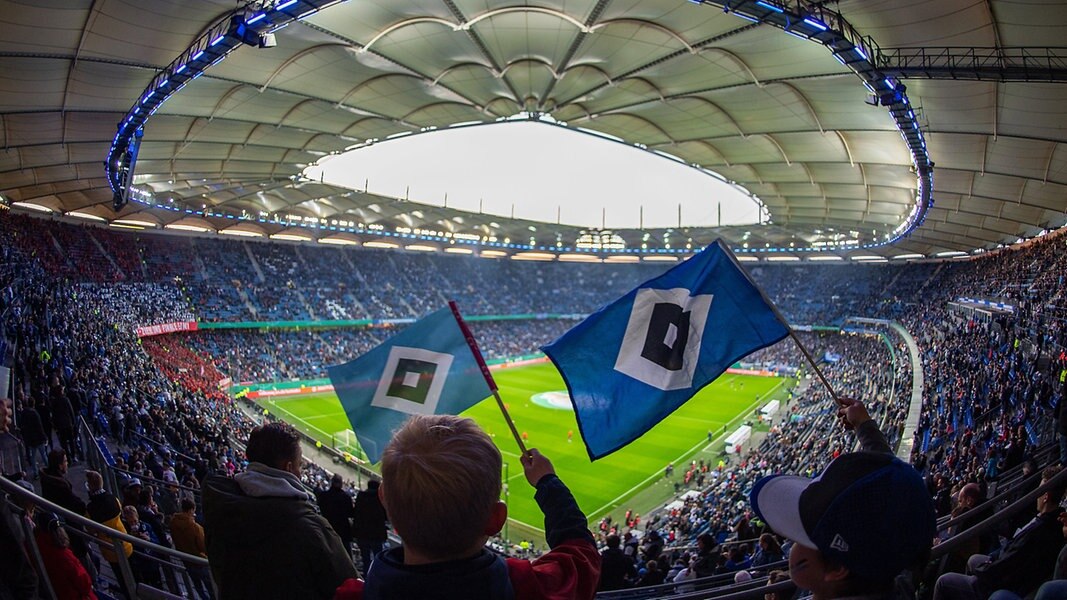 Status: 08/17/2022 11:16 a.m
Second division football club HSV hopes that the city of Hamburg will guarantee the millions in credit from main sponsor HanseMerkur for the stadium renovation. But the Senate is reluctant to make a commitment.
"I've always said that the ball is in HSV's field. The question of a guarantee is very, very demanding. There are many legal questions," said Finance Senator Andreas Dressel to the "Hamburger Abendblatt". However, the SPD politician signaled to the heavily indebted second division club that the city could step in as a guarantor under certain circumstances.
"We have always said that we are not averse to talks about the EM 2024 also taking place in Hamburg. I made the high hurdles clear," said the 47-year-old.
Volksparkstadion has to be renovated at great expense
HSV has to renovate and modernize the Volksparkstadion, in particular to ensure the safety of visitors and to create the conditions for the 2024 European Championship. In the continental title fights, five games are to be played in the arena. The financial volume for the renovation of the stadium should total 30 to 40 million euros. In phase one, HSV wants to invest 20 to 24 million euros in the renovation and modernization of the 57,000-seat arena.
The most important part of the work is the renewal of the 44,000 square meter roof membrane, which can cost up to 14 million euros. Without a stable roof, the people of Hamburg are threatened with the withdrawal of their operating license because the safety of the spectators is not guaranteed in storms and heavy snow.
Main sponsor grants HSV a million-dollar loan
HSV board member Thomas Wüstefeld had on Sunday in the Interview with the NDR explains that he has found a solution to finance the work. The day after, the main sponsor HanseMerkur informed the traditional club to grant a loan of EUR 23 million. When the loan is granted, however, it is a prerequisite "that appropriate guarantors are available," said the insurance group.