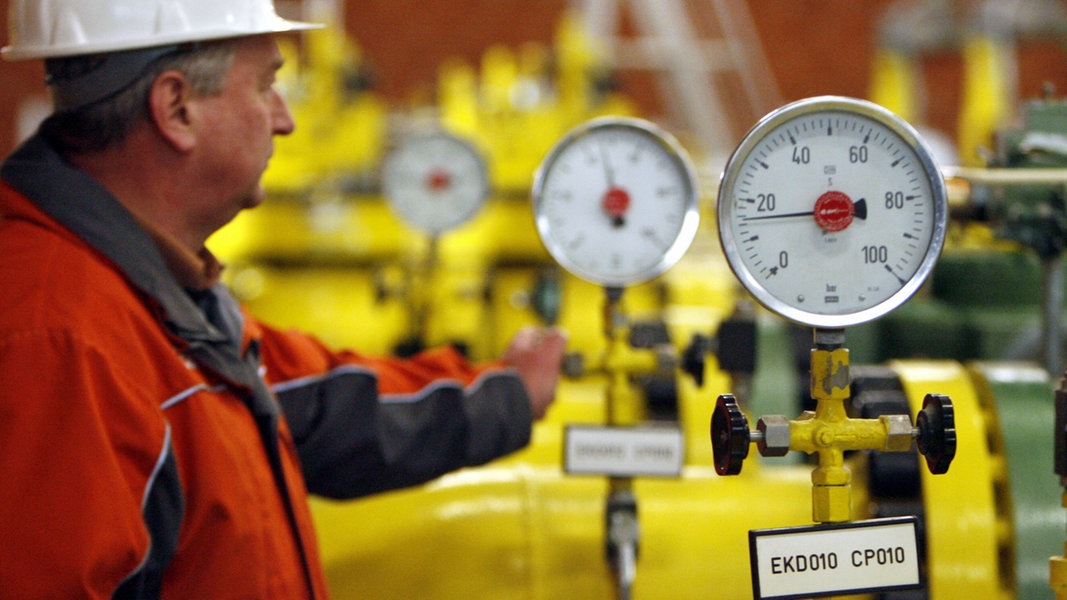 As of: 08/15/2022 5:54 p.m
It is now clear that there will be additional costs for all gas consumers. The gas surcharge will be 2.4 cents per kilowatt hour from October. There is a lot of criticism from Hamburg's opposition and social organizations.
For the left-wing faction in Hamburg, the gas levy further promotes the already existing social division. For people with medium or low incomes, the new levy is a shock. And the AfD speaks in this context of an energy and socio-political catastrophe.
Demand: relieve people with little money
And the social organizations are also dissatisfied. The association VdK criticizes the gas levy as too great a financial burden for low-income households. "A gas levy of 2.4 cents per kilowatt hour and also rising energy and food prices are driving people with little money into insolvency," said association president Verena Bentele to the newspapers of the Funke media group. She called for "a heating quota of 10,000 kilowatt hours per household at a fair price that everyone can pay". And the Association of North German housing companies is demanding compensation for the housing benefit, which is the simplest thing, they say.
Rising costs for industry
The consequences for industry in Hamburg are also unclear. The steel industry is preparing for large additional costs. The Steel Industry Association expects additional costs of half a billion euros across Germany.
There is good news, at least for swimmers: Baederland will not close any swimming pools because of the gas levy, the company assured NDR 90.3.
Gas levy leads to additional costs for consumers
Economics Minister Robert Habeck (Greens) defended the gas levy. It is "the fairest possible form of distributing the additional costs incurred among the population". Habeck emphasized: "The alternative is not, no surcharge. The alternative would have been the collapse of the German energy market and with it large parts of the European energy market." According to him, a single household with a gas consumption of 4,000 kilowatt hours per year adds an average of 97 euros, a two-person household 194 euros and a four-person household with a consumption of 12,000 kilowatt hours 290 euros. The Federal Association of Consumers, on the other hand, assumed a model household with an annual consumption of 20,000 kilowatt hours – with an additional burden of more than 480 euros without VAT.
Keywords for this article
energy