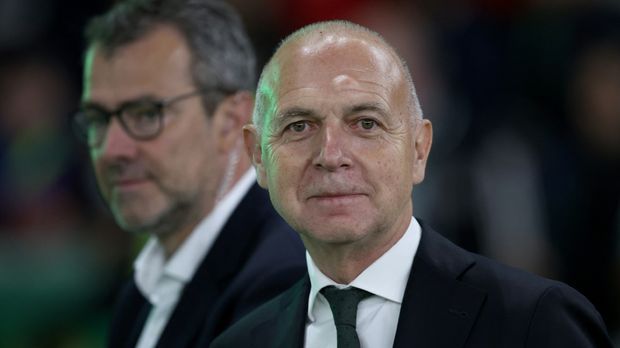 Dortmund (SID) – DFB President Bernd Neuendorf has warned of the consequences of the energy crisis for German football and has made clear demands to politicians. "The sports facilities must remain open. We can't keep children and young people away from the pitches again," said the 61-year-old on Wednesday at the General Assembly of the German Football League (DFL) in Dortmund. The mistakes from the corona crisis should "not be repeated".
The head of the German Football Association (DFB) calls for a "Sport" relief package, additional costs for maintaining the game and training operations would have to be compensated by the federal and state governments. "The club-based sport fulfills important tasks, social and health-promoting. That is why it is a task for society as a whole that politics must face," said Neuendorf. There is every reason "to be vigilant so that we can maintain good framework conditions for our sport".
In his speech, Neuendorf emphasized the relationship to politics and referred to the meeting with Chancellor Olaf Scholz (SPD) last week in Frankfurt. To discuss the problems of the 24,500 organized clubs, the DFB President will visit Wolfgang Schmidt, the Federal Minister for Special Tasks, in the Federal Chancellery next Tuesday (23 August).
The Russian war of aggression in Ukraine had led to sharp increases in the price of electricity and heating materials, which also affected organized sport. The DFB made demands on Tuesday in a letter signed by all 21 state associations to Chancellor Scholz, Federal Interior Minister Nancy Faeser and Economics and Energy Minister Robert Habeck.