advertisement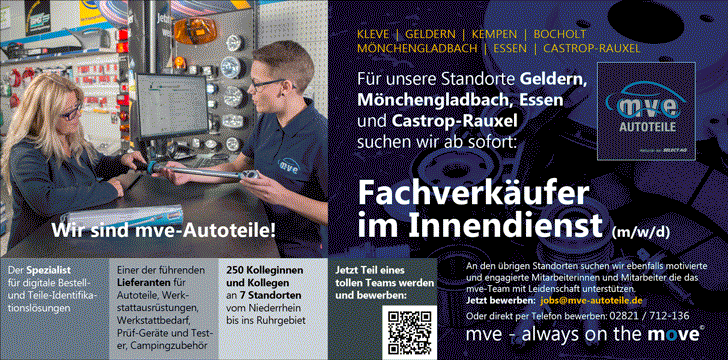 district of Heinsberg. The effects of the energy crisis caused by the Russian war of aggression are also hitting sports clubs and other non-profit sports organizations in North Rhine-Westphalia hard. Therefore, the state government will support you in absorbing the additional energy costs that arise from the use of the sports infrastructure.
For this purpose, the emergency aid program Sport NRW 2023 with a total volume of 55.2 million euros was launched, which is being handled by the state sports association. Sports clubs and other non-profit sports organizations that are members of a district or city sports federation or sports association, as well as the state sports federation of North Rhine-Westphalia and its full members, can apply for grants within the framework of an equity management for crisis management and insolvency prevention. Further information on the application will soon be available at www.lsb.nrw
The aid is financed from funds from the special fund set up to "manage the crisis situation resulting from the Russian war of aggression in Ukraine".
Bernd Krückel, financial expert of the CDU parliamentary group and member of parliament for the Heinsberg southern district, sees the program as an appropriate reaction to the crisis: "Last year we could foresee that rising energy costs and the further effects of the Russian war would put a heavy financial burden on our country. We can now use the EUR 5 billion special fund set up at that time to take targeted and timely action as soon as problems arise."
Thomas Schnelle, CDU MP for the Heinsberg North District, emphasizes: "We have taken a stand with our political decision to support Ukraine. Now we have to hold this position and support from the state all those who cannot do this financially on their own. The special fund is not a mountain of debt that we pile into our tomorrow – it is an investment in the future and in democracy."